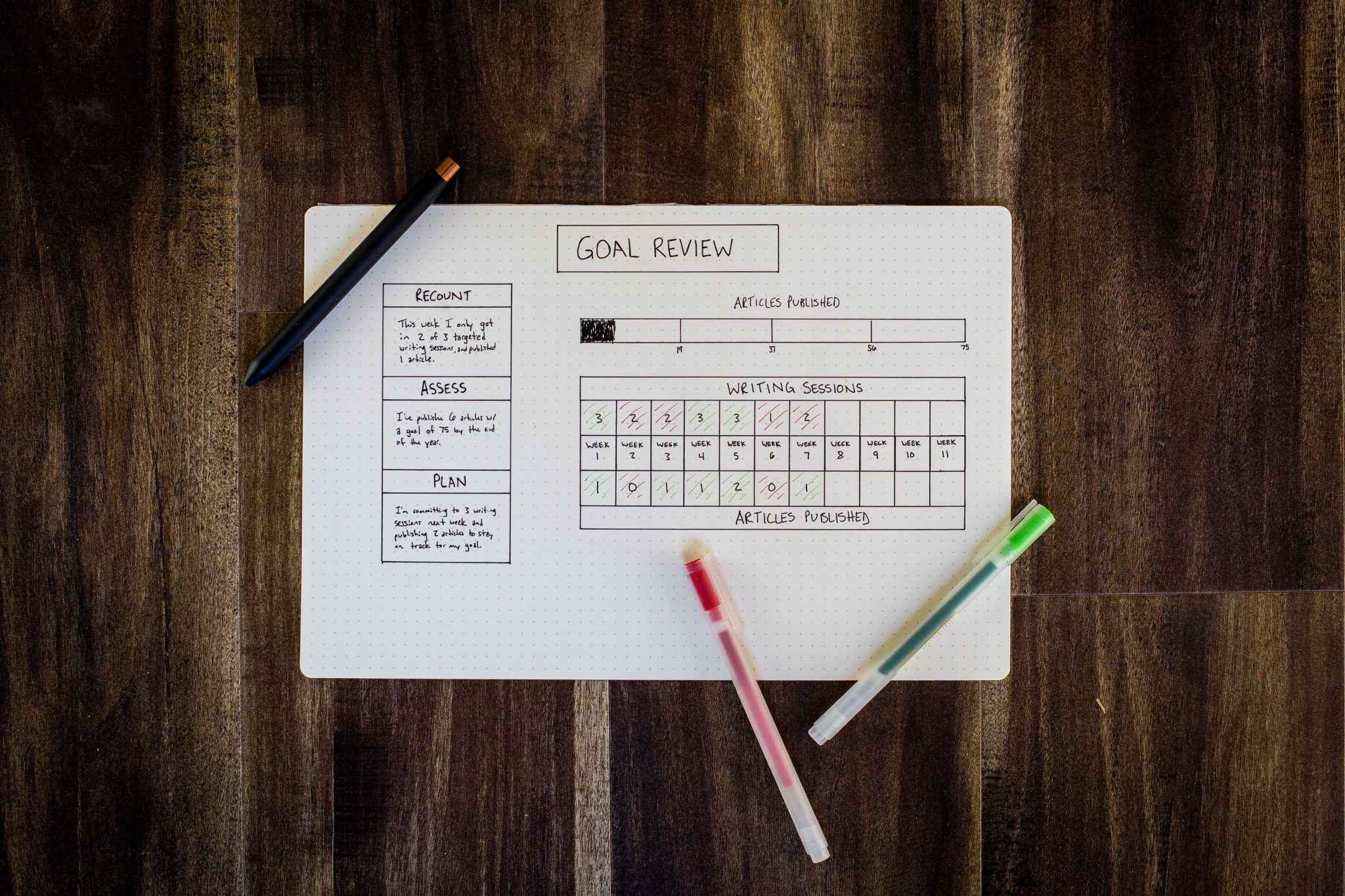 We're officially past the halfway mark of 2021 — which feels surreal after the timewarp that was last year. But it's a milestone worth mentioning because it means you have just 5 months left to make your mark on 2021.
If you set yourself professional goals now is the time to review and tweak them if necessary. But what if you never set them in the first place? Well, you've still got time.
Here are our 5 tips for how to set professional development goals no matter where you are in the year.
Take stock of the last 6 months
Before you start goal setting you need to take stock of at least the last 6 months of your job. Ask yourself the following questions.
What projects or campaigns have you worked on?
Which part of your role feel like they come very easily to you?
Which tasks felt tricky?
Did anyone pitch new ideas that scared you?
If you've got the time, we highly recommend that you reflect on the last year because it's a year like no other, and chances are you challenged yourself. Identify parts of the last year that were brand new to you and challenged you. Developing those skills further will be what makes you an excellent fundraiser.
Set SMART goals
As fundraisers we set SMART goals for our fundraising campaigns, so why not for ourselves too? Your goals need to be specific (S), measurable (M), attainable (A), relevant (R) and timely (T).
Career coaches recommend that you only set between 3-5 goals per year.
If you're setting goals midway through the year to achieve by December, set yourself 2 goals so that you don't get overwhelmed.
To test whether your goals are SMART use the framework below:
To achieve my goal of ______________ I will by ______.
Write down your goals
Hands up if you've ever set yourself goals in your head and they never technically entered the physical world because then there wasn't pressure to achieve them…
To stop this from happening, first for yourself write down your goals and stick them where you'll see them every day, from on your fridge to your desktop wallpaper.
Find an accountability partner
This sounds like a way bigger deal than it actually is. Sharing your goals with someone makes them real, and keeps you accountable.
Great places to find a partner are the Facebook Fundraising Chat or any networking or membership groups you're a part of.
Catch up every 3 months to take stock of where you are.
Set a recurring event in your calendar
Depending on your goals, set yourself either a recurring weekly or monthly event in your calendar and mark yourself as unavailable.
Webinars can be as short as 20 minutes, so don't think you need to block out loads of time. And resist the temptation to delete the event on a busy day. Consistently carving out time for yourself is what keeps you moving forward.
Reach your goals & change the world!
Become a Fundraising Everywhere Member for just 30 per month and access over 300 hours of on-demand webinars and training, attend a monthly live clinic with experts & join a community of over 200 fundraisers from around the globe.